This week with Hartwell Dentistry we will be answering one the common questions we get asked, "What are dental hygienist and oral health therapists and how do they differ from each other?"
What is the difference between a hygienist and an oral health therapist? It can be quite confusing to know the difference between them and even the differences between what services the dentists and oral health team can provide for our patients.
Both the hygienist and oral health therapist courses' are a 3 year bachelor courses however, the scope of practice is determined at the University that one qualified at.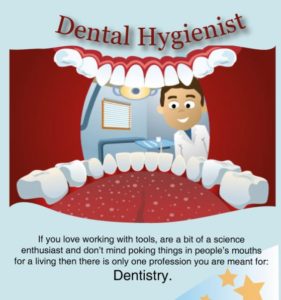 As a hygienist, the treatment they are able to provide patients is  not only limited around health of the bone and gum but it includes, examinations, taking radiographs and digital images, impressions, the use of local anaesthetic, gum assessments, providing periodontal care, fissure sealants, whitening, orthodontic procedures, temporary restorations.
Oral health therapist are dual qualified being hygienist and therapist (Oral Health Therapist, sometimes shortened to 'OHT'), they can offer the same treatment, but also providing permanent restorations for people up to the age of 25 as well as extracting deciduous teeth for children.
We believe, the most important role of the hygienists and OHT's play is education. To ensure every patient's mouth is as healthy as it can be, they like to spend time coaching patients on how to keep their mouth as clean as possible to limit the risk of decay, bone and gum disease. We believe firmly that education in prevention is the fundamental key to help patients maintain great oral health.
At Hartwell dentistry, our oral health department is made up of a team of oral health therapists and hygienists. They ensure that patients have great bone and gum health as well as means to maintain that at home.  This then allows Dr Horng and Fleming to focus on more advanced treatment such as crowns, root treatments, implants and oral surgery.
As Nelson Mandela said "Education is the most powerful weapon we can use to change the world". Or as we like to think it's the most powerful weapon we can use to change oral health!