Porcelain Veneers, Crowns & Bridges
Hartwell Dentistry: For porcelain veneers, crowns and bridges in Camberwell Dental Clinic.
Strengthen, protect and enhance the appearance of your smile
Replace Missing Teeth: If you are looking for other options to replace missing teeth, read about dental implants and dentures. You may visit our blog too.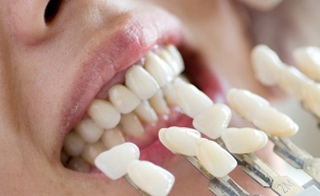 Dental Crowns
A dental crown is often used when a tooth is in particularly poor condition, whether it is cracked, broken, decayed or diseased.
Benefits of dental crowns
They are custom made for your individual needs in our on-site lab
We use only the finest materials
The dental crowns fit over your weakened tooth accurately, so there's no discomfort
Crowns restore the appearance of your tooth so you can smile freely again
Restores full strength to your tooth so that you regain the function of your bite
Dental Bridges
A dental bridge may be used to replace one or more missing teeth. Bridges are a long-term solution that can help prevent the problems that occur when just one tooth is missing, such as: movement of remaining teeth, decay, and periodontal bone loss.
Benefits of Dental Bridges
They restore your smile and self-confidence after losing a tooth or teeth
Custom made for your individual needs.
We use only the finest materials
The dental bridge is anchored to surrounding teeth, 'bridging' the gap so that there is no weakness or discomfort
Dental bridges restore full strength to your bite – so that you can eat the foods you love!
Dental Veneers
In dentistry, a dental veneer is a thin layer of restorative material placed over a tooth surface, either to improve the aesthetics and strength of the tooth, or to replace the decayed or weakened structure of the tooth.
Benefits of Dental Veneers
Our aesthetic ceramic and resin-based dental veneers are expertly crafted to look like natural teeth
Dental veneers are long-lasting (up to 15 years)
Dental veneers are stain resistant
We design the shape and colour of the dental veneer in partnership with you, so you're 100% happy with the result
Porcelain Veneers may be used to correct:
Crooked or misaligned teeth
Chipped or worn teeth
Crowded teeth
Spaces between teeth
Stained or discoloured teeth
Heavily filled teeth
Weakened teeth
Multiple dental veneers can: close spaces, lengthen teeth that have been shortened by wear, make your teeth appear straight; and provide a uniform colour, shape and symmetry.